Stock Code:

2201193S
Ridgegear 17mm Steel Twistlock Karabiner (RGK2 )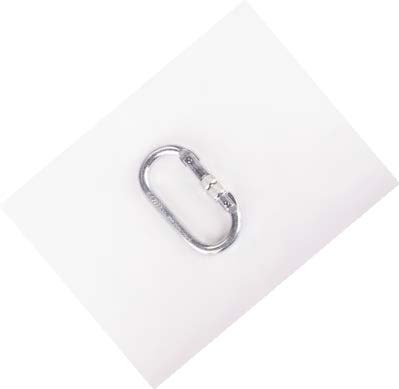 Stock Code:

2201193S
Ridgegear 17mm Steel Twistlock Karabiner (RGK2 )
Description
Stock Code: RGK1
The Product
Ridgegear 17mm Steel Twistlock Karabiner
Overview
Ridgegear's 17mm Steel Twistlock Karabiner is our most popular karabiner on sale, with it being made from steel and plated in zinc to decrease rusting and increase its durability.
This karabiner features a manual screwgate and is accredited to EN364:2004
Benefits/Features
The karabiner's gate opening is 17mm.
It's closure is a manual screwgate, ensuring the security of the karabiner when attached, due to the user having to manually secure it instead of it securing itself automatically where equipment malfunctions could happen.
It's composition of steel and zinc coating makes the karabiner very strong and durable in all weather conditions, with the karabiner's MBS being 23KN.
Delivery
Orders placed after 1PM Thursday will be delivered the following Monday (excluding bank holidays).
Next Day Delivery if orders placed before 1PM
Saturday deliveries can be arranged, additional costs would apply.
Collect
You may collect this item on your own from our stock
Bulk Available
You may order this item in bulk, for this leave your query here , or call 0800 980 5130