Stock Code:

2401011S
Scafftag Structural Tie Tag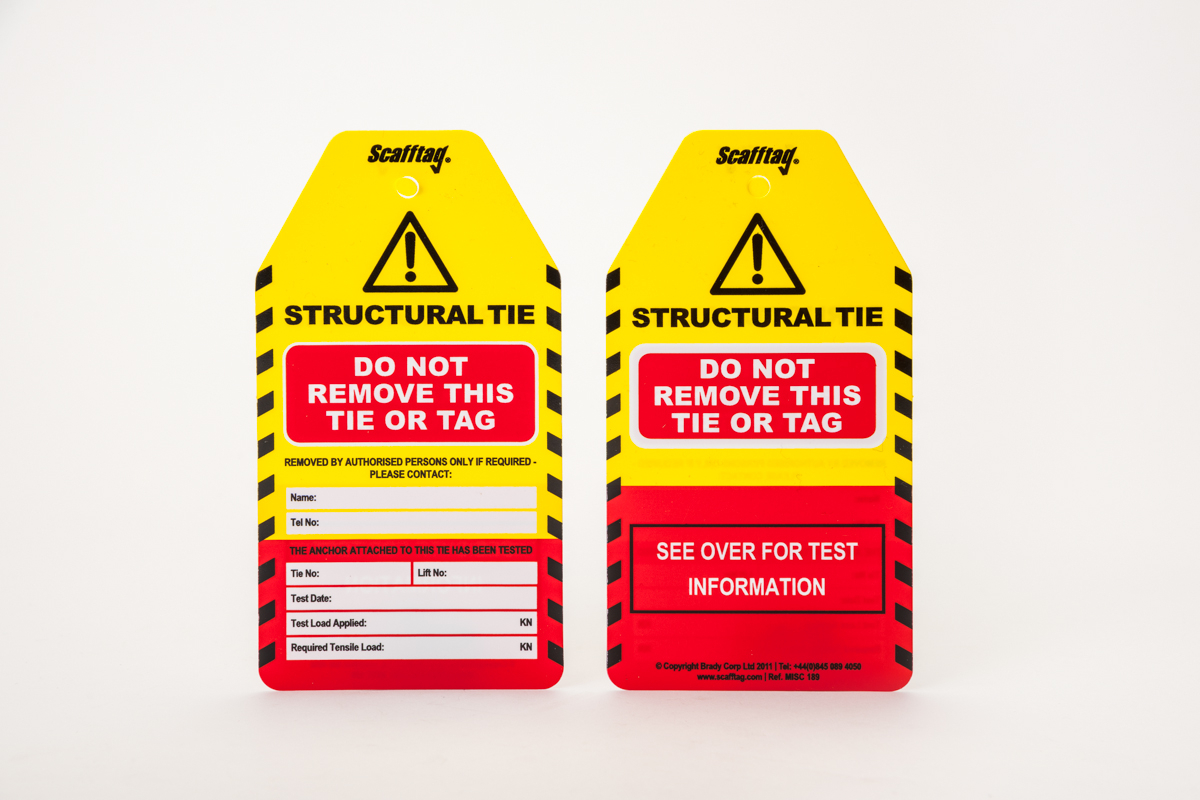 Stock Code:

2401011S
Scafftag Structural Tie Tag
Description
The Product
Scafftag Structural Tie Tag
Overview
The Scafftag Structure Tie Tag is used for the recording of specific information that is relevant to all scaffold ties.
These tags allow for information like test date, test load applied, required tensile strength and unique reference number to be input onto the tag
Benefits/Features
These tags help you comply with legislative requirements of inspecting and maintaining equipment at suitable periods which are deemed appropriate by risk assessment.
This product makes sure that employees are informed if equipment is not safe to use.
These tags are supplied in packs of 10.
Delivery
Orders placed after 1PM Thursday will be delivered the following Monday (excluding bank holidays).
Next Day Delivery if orders placed before 1PM
Saturday deliveries can be arranged, additional costs would apply.
Collect
You may collect this item on your own from our stock
Bulk Available
You may order this item in bulk, for this leave your query here , or call 0800 980 5130