Stock Code:

2401013S
Graffex Swipes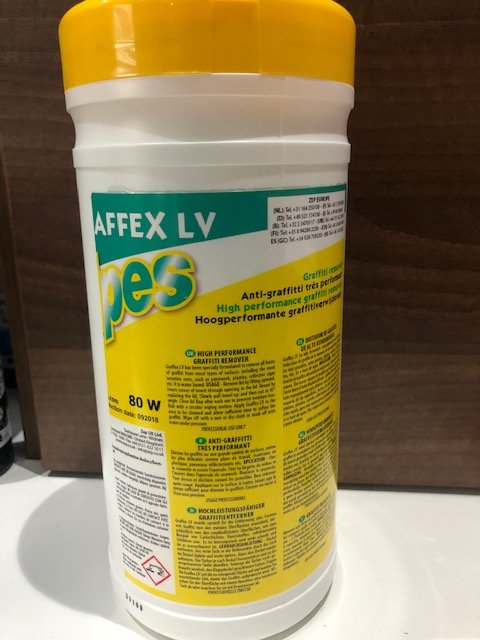 Stock Code:

2401013S
Graffex Swipes
Description
The Product
Graffex Swipes
Overview
Graffex Swipes allow for the fast and easy removal of pen markings from scafftags and ladder tags, allowing your tags to be reused.
Benefits/Features
Graffex Swipes are an innovative product that allow for the removal of pen marking and graffiti off of any surfaces, from paintwork to signs
This product is simple, easy to use and made from a low odour solution to aid cleaning scaffold tagging systems.
It is supplied in a hard wearing and convenient plastic case.
Delivery
Orders placed after 1PM Thursday will be delivered the following Monday (excluding bank holidays).
Next Day Delivery if orders placed before 1PM
Saturday deliveries can be arranged, additional costs would apply.
Collect
You may collect this item on your own from our stock
Bulk Available
You may order this item in bulk, for this leave your query here , or call 0800 980 5130