Stock Code:

2401003S
Scafftag Ladder Tags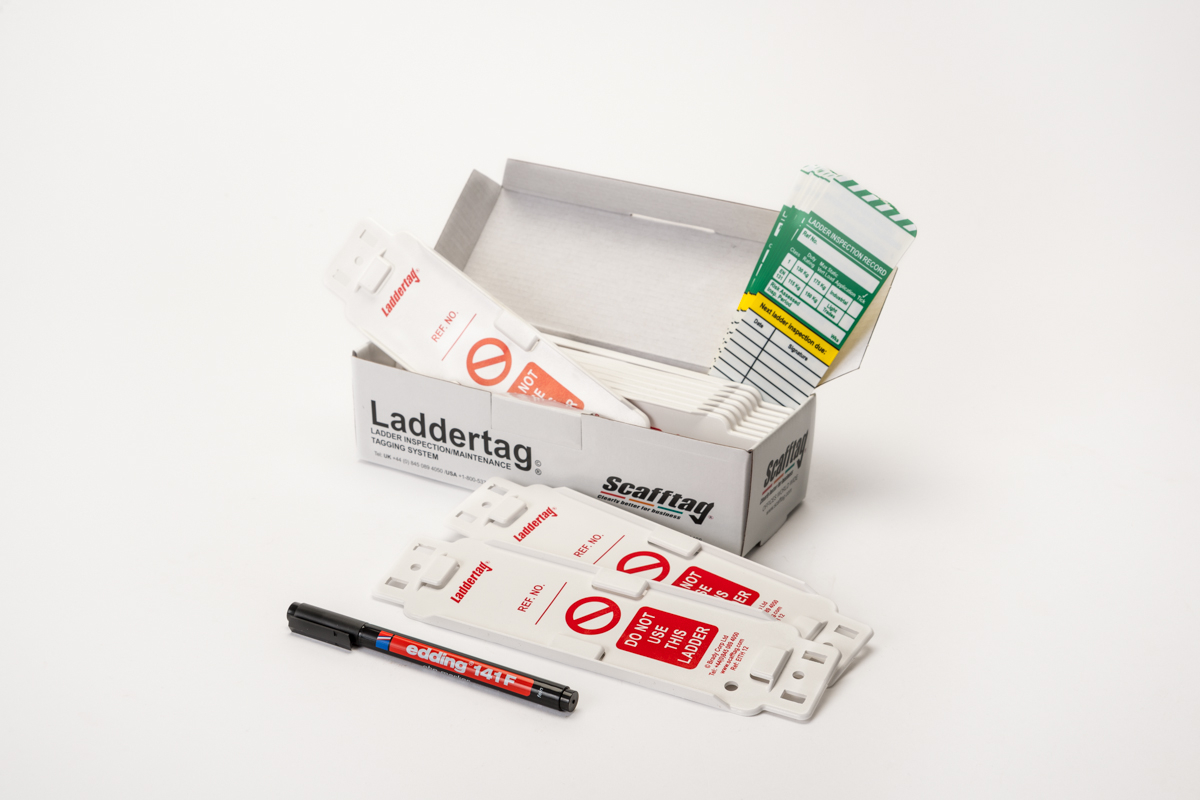 Stock Code:

2401003S
Scafftag Ladder Tags
Description
The Product
Scafftag Ladder Tags
Overview
The Scafftag Ladder Tags are based on the innovative Scafftag holder but they are smaller, made to sit perfectly on most ladders, whether that's single section steel, alloy, timber pole ladders, step ladders or extension ladders.
Benefits/Features
These ladder tags are highly visible, so they are easy to inspect and record when used
Due to their high visibility, it will make following the record and inspecting legislations much easier practice.
This product is supplied as a pack which includes 10 holders, 10 inserts and a pen.
Delivery
Orders placed after 1PM Thursday will be delivered the following Monday (excluding bank holidays).
Next Day Delivery if orders placed before 1PM
Saturday deliveries can be arranged, additional costs would apply.
Collect
You may collect this item on your own from our stock
Bulk Available
You may order this item in bulk, for this leave your query here , or call 0800 980 5130