Elastic Twin Tool Lanyard with Choke Loops (RTLE4)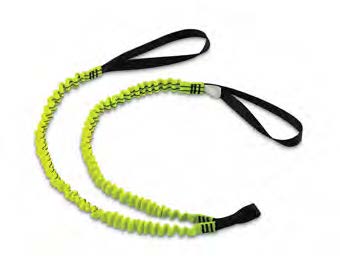 Elastic Twin Tool Lanyard with Choke Loops (RTLE4)
Description
The Product
Elastic Twin Tool Lanyard with Choke Loops
Overview
The Elastic Twin Tool Lanyard with Choke Loops is a very useful tool lanyard that can easily be attached to the user's harness or belt in order to carry handheld tools on-person while freeing up their hands.
Benefits/Features
This lanyard is a twin leg tool lanyard, allowing the user to carry more than one hand tool in this one lanyard.
This lanyard is elasticated and is reduced in length (from 1.2m to 0.6m) when tools are not held, reducing trip hazards.
The lanyard's webbing strength is max 1000kg, with a max capacity of 5kg.
Delivery
Orders placed after 1PM Thursday will be delivered the following Monday (excluding bank holidays).
Next Day Delivery if orders placed before 1PM
Saturday deliveries can be arranged, additional costs would apply.
Collect
You may collect this item on your own from our stock
Bulk Available
You may order this item in bulk, for this leave your query here , or call 0800 980 5130