Stock Code:

2401021S
Scaffolding Incomplete Sign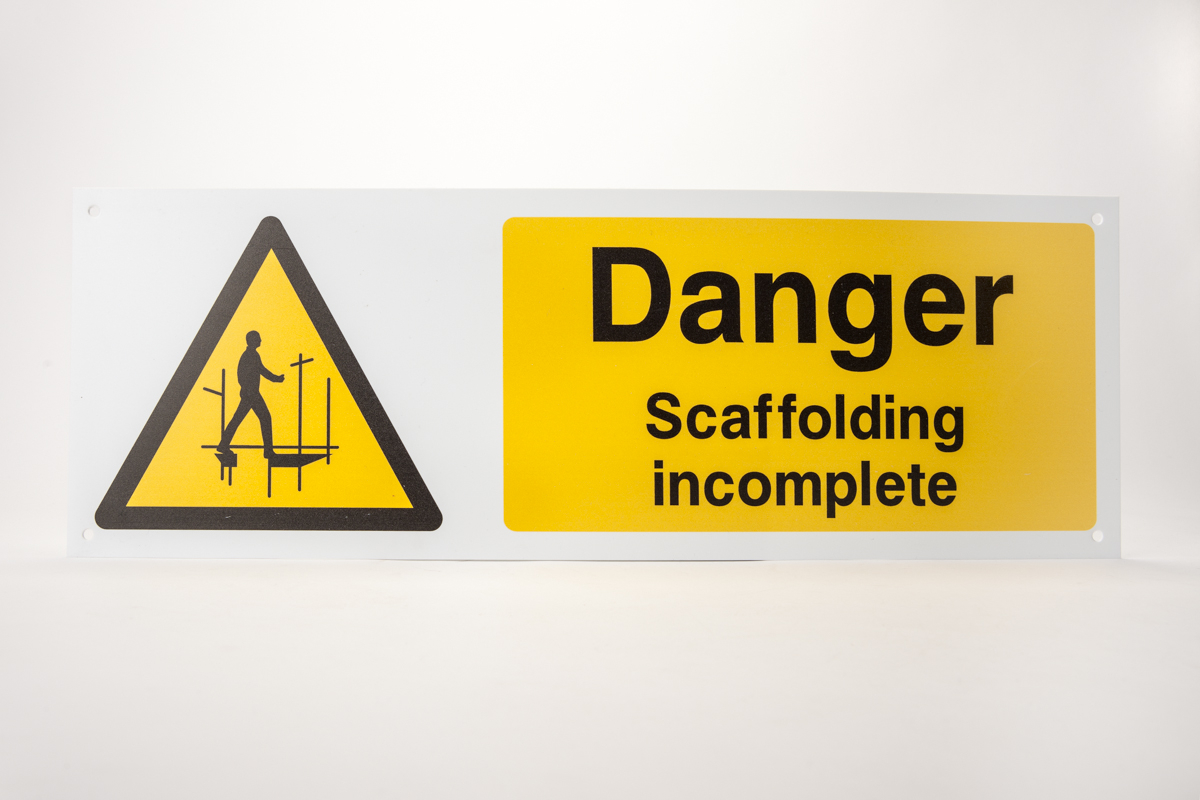 Stock Code:

2401021S
Scaffolding Incomplete Sign
Description
The Product
Scaffolding Incomplete Sign
Overview
This Scaffolding Incomplete Sign helps keep workers aware of areas of risk while on site, helping reduce risk hazards by showing areas of the scaffold that may be dangerous to walk over.
Benefits/Features
This safety sign helps inform workers that the site is under construction and that some of the scaffold hasn't been finished yet, making it dangerous to walk over.
It is highly visible, so is clear to those on site, helping prevent accidents
These signs are provided in pack of five
Delivery
Orders placed after 1PM Thursday will be delivered the following Monday (excluding bank holidays).
Next Day Delivery if orders placed before 1PM
Saturday deliveries can be arranged, additional costs would apply.
Collect
You may collect this item on your own from our stock
Bulk Available
You may order this item in bulk, for this leave your query here , or call 0800 980 5130