Stock Code:

1701038S
GWR Prop Mate (packs of 10)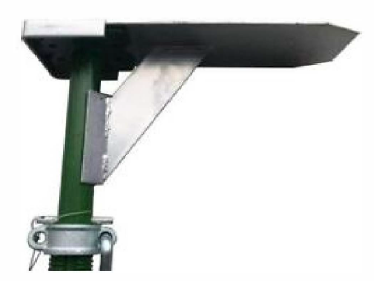 Stock Code:

1701038S
GWR Prop Mate (packs of 10)
Description
The Product
GWR Prop Mate
Overview
The GWR Prop Mate is used as an adaption to an Adjustable Steel Prop to provide support to brickwork. Due to its robust dynamics, it can be fitted between courses on a double-skin, brick cavity wall from either side. It provides a cost effective, efficient and safe construction component.
The Prop Mate is zinc plated, this ensures a long life and low maintenance product.
All GWR Prop Mates are manufactured in accordance with ISO 9001 :2000 quality system accreditation. 
Max loading: 340kg. Max working height 3m. Max spacing: 900mm.
Delivery
Orders placed after 1PM Thursday will be delivered the following Monday (excluding bank holidays).
Next Day Delivery if orders placed before 1PM
Saturday deliveries can be arranged, additional costs would apply.
Collect
You may collect this item on your own from our stock
Bulk Available
You may order this item in bulk, for this leave your query here , or call 0800 980 5130