Stock Code:

0201037S
Jordan Safety Clamp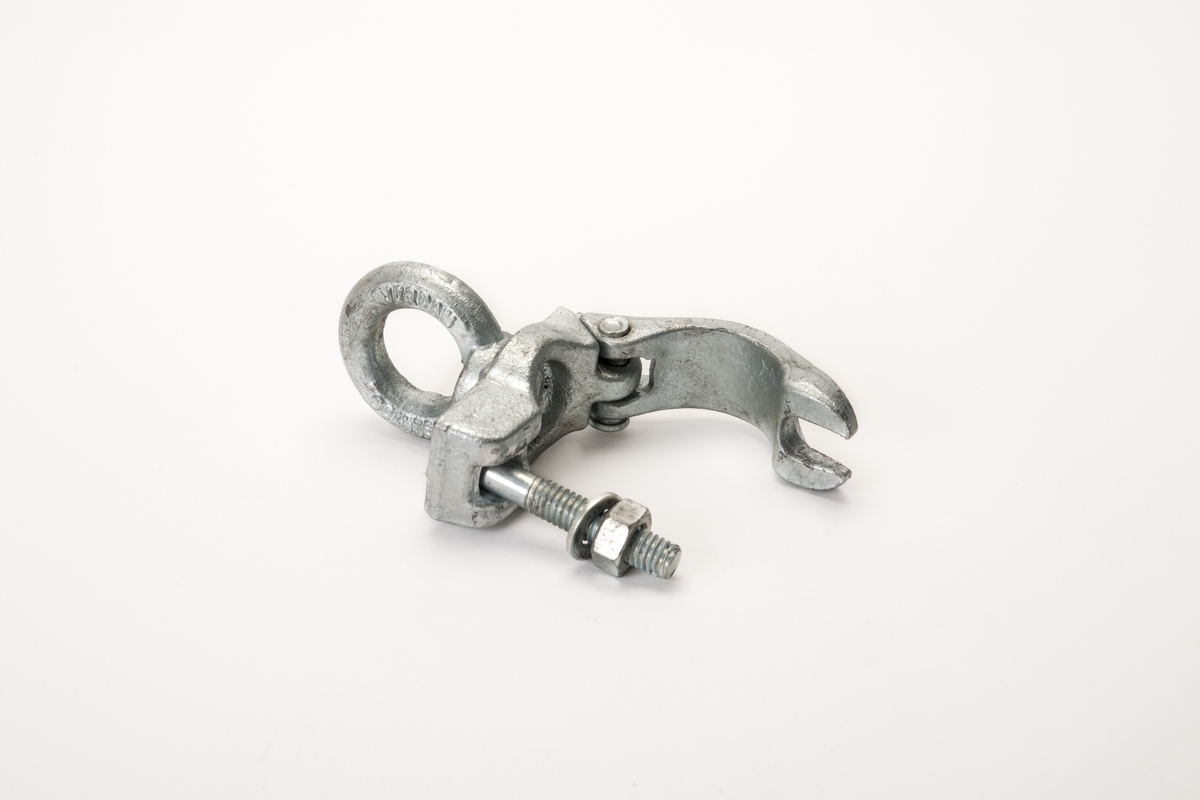 Stock Code:

0201037S
Jordan Safety Clamp
Description
The Product
Jordan Clamp
Overview
The Jordan Clamp is supplied to BS EN795 standard.
The Jordan Clamp is the original scaffold board retaining coupler and is used to secure scaffold boards to the transom beneath by way of tightening the 7/16″ nut into the limpet clamp.
The Jordan Clamp provides a safe and reliable, above head anchor point for a scaffold operative, whenever required. 
The Jordan Clamp fixes directly to the scaffold tube with no special tools required.
Benefits/Features
It has forged steel construction with a zinc plated exterior in order to increase its longevity.

It is totally reliable and thoroughly tested, allowsing instant access to continuous protection whilst not impeding or slowing down any operations.

It is suitable for use with a range of height safety harnesses and lanyard combinations.
Delivery
Orders placed after 1PM Thursday will be delivered the following Monday (excluding bank holidays).
Next Day Delivery if orders placed before 1PM
Saturday deliveries can be arranged, additional costs would apply.
Collect
You may collect this item on your own from our stock
Bulk Available
You may order this item in bulk, for this leave your query here , or call 0800 980 5130