Aluminium Scaffolding Tube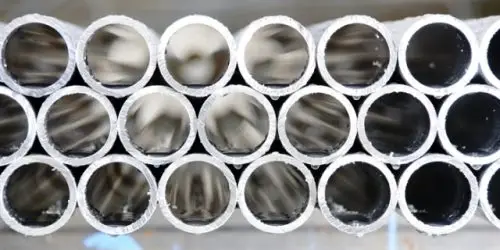 Aluminium Scaffolding Tube
Description
The Product
Aluminium Scaffolding Tube
Overview
The Aluminium Scaffolding Tube's ease of handling makes it a popular choice for internal scaffolding structures and temporary hand railing works.
Our aluminium tube has an outside diameter of 48.3mm, a wall thickness of 4.47mm, weighs approx. 1.65kg/m (0.50kg/foot) and conforms fully to BS 1139-1.2.
Readily available in parent lengths up to 20 feet (6.0m), bespoke cut lengths are available upon request. 
Benefits/Features
Aluminium is an abundant material that's widely recycled so is readily available to be produced and supplied.

It is highly resistant in saline atmospheres such as coastal or offshore works.

Due to its sizing and weight, it's easy to transport and requires less effort from operatives to use.
Available in a range of pack sizes: 10, 15, 20, 25, 30 & 50.
Delivery
Orders placed after 1PM Thursday will be delivered the following Monday (excluding bank holidays).
Next Day Delivery if orders placed before 1PM
Saturday deliveries can be arranged, additional costs would apply.
Collect
You may collect this item on your own from our stock
Bulk Available
You may order this item in bulk, for this leave your query here , or call 0800 980 5130 
Related to this product